This is important to spread – The man made global warming fraud has to be stopped and those responsible should be prosecuted in the court of law!

This has nothing to do with science, this is nothing short of fraud!
Real Science
In 2012, I caught NSIDC cheating, just as Arctic sea ice extent was about to cross above the 1979-2000 average. They changed their measurement system using a completely bogus mathematical trick. NSIDC argued with me about it for a while, and eventually admitted that their nature trick was garbage.
NSIDC's 2012 Nature Trick | Real Science
They have done a much bigger cheat this time, in order to generate this propaganda:
ice at least 5 years or older, is at its smallest level in the satellite record, representing only 3 percent of the total ice cover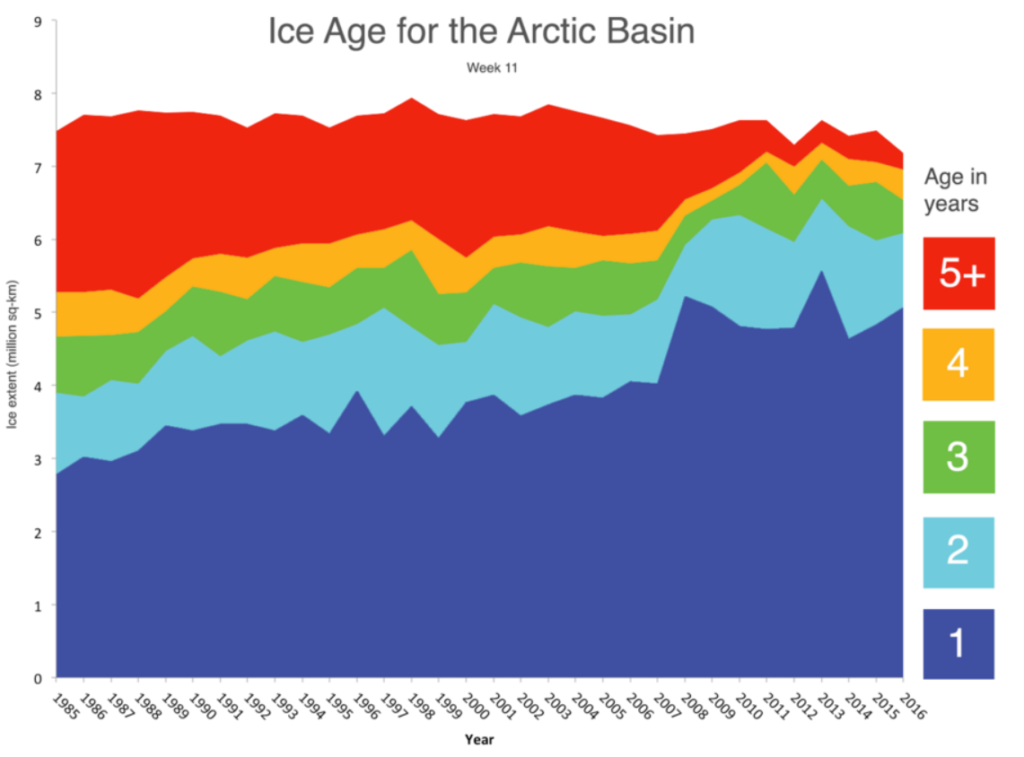 March ends a most interesting winter | Arctic Sea Ice News and Analysis
From week 1 1984 to week 37, 2015 NSIDC generated ice age maps in this format:
ftp://ccar.colorado.edu/pub/tschudi/iceage/gifs/
Week 38 (late September) is the week when the ice has its birthday, and all of the ice advances one year. I generated the map…
View original post 216 more words